Wanted posters are a monthly event posted with the Behests. The kingdom's warden, Tai Shan, urges citizen assistance in taking down these criminals for anything from disturbing the peace to wanton murder and everything in between. The rewards range anywhere from a single Heart Scale fragment, to a full Heart Scale. Click any of the posters below for the information on the bounty.
Wanted Posters (2013)
Wanted Posters (2017)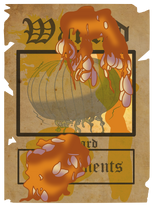 Ad blocker interference detected!
Wikia is a free-to-use site that makes money from advertising. We have a modified experience for viewers using ad blockers

Wikia is not accessible if you've made further modifications. Remove the custom ad blocker rule(s) and the page will load as expected.